Cloud has changed the way IT companies provide Managed Services
It is the new wave that has been transforming IT for more than a decade now.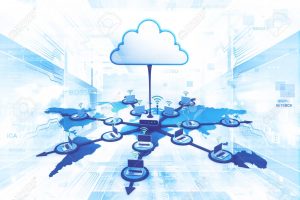 Cloud technology is revolutionizing the traditional IT models in various ways, from IT infrastructure to development methodologies. It even changes the business culture within an organization. The cloud trend triggers a new type of IT servicing requirement that is the Next-Generation Managed Service.
Traditional IT infrastructure is mostly on-premises. Legacy IT Managed Service Providers usually handle servers, applications, and OS patch management, business continuity on local backup, perimeter security, and access management, etc. However, business demands change in order to emphasize time-to-market, agility, and scalability. SMBs and Enterprises move to Cloud to meet their new business challenges, challenges that on-premises deployments are not capable to support.
Next-Generation Managed Services change the way IT is delivered to businesses by shifting paradigms and the way we work.
Hardware becomes Software – Moving from on-premises to cloud-based solutions, a Next-Generation Managed Service Provider will be sure that their clients will not have "server issues" or worry about hardware downtimes. There will be no need for periodical technology refresh. A Next-Generation MSP will focus on the software and cloud services that best help their customers achieve their business needs.
Software consumption is moving to the SaaS model – Office and productivity software suites are more and more consumed as a Service – SaaS. This way the users have access to the latest software versions and features. Companies do not have to refresh the software every two years and the IT cost per employee is much easier to determine and control. Next-Generation MSP will administer more and more Office 365 solutions instead of on-premises Exchange Servers.
Centralized goes Distributed. The MSP team that provided services from a NOC/SOC solution is moving to a decentralized model. Cloud-native solutions can remove a lot of the manual solutions used in the past by traditional MSPs. NOC(Network Operations Center) and SOC(Security Operations Center) become Virtual NOC/SOC with technicians and engineers working together remotely on the Customer Cloud deployments. Next-Generation MSPs use DevOps to implement and track changes more efficiently. This can make their customer business more agile and help them improve their ROI.
From Vendor to Consultant. Next-Generation MSPs are less about IT support services but more about strategic consulting their customers. Help them reach the maximum potential as a business. The next-gen MSP will be a technology advisor for their customers' business development. They understand that the growth of their customers means they are a key part of success. It's not the technology that is important but how you use it to get where you want to be.
Next-generation Managed Service, therefore, evolves from Cloud with a new standard of managed services for Cloud resources management and operations, emphasizing IT automation and embracing the DevOps and DevSecOps culture.
Roca Networks is a next-generation IT Managed Service Provider. Experienced in IT Security and Cloud, Roca Networks helps companies grow their business by recommending, implementing and maintaining the best technologies available on the market today. We implement Private, Public and Hybrid Cloud infrastructures for our customers. If you need any assistance concerning Cloud or IT Security, leave us an email at info@rocanetworks.com. We will make sure one of our experts will contact and assist you.